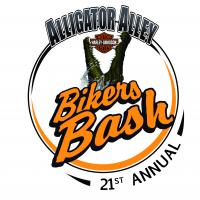 Alligator Alley's 21th Annual Bikers Bash to Benefit the Boys and Girls Club of Broward County

It's a weekend full of exciting events. From the Thursday night kickoff party, the Friday police escorted rides to theFriday night Bikers Bash Dinner & Auction itself, it's just a part of one of the year's leading bikers event. Join the us for all of the VIP parties with open bars, casinos and live entertainment. Come on the police-escorted rides to some of South Florida's best destinations. And all of this leading up to Sunday's Main Event – the 30th Annual SFPC Christmas Toys in the Sun Run.

Ride with the VIP leaders up front and lead over 10,000 riders to Markham Park for the biggest party of the year! All proceeds from the weekend event benefit the Boys & Girls Clubs.