AMA Pro Racing Returns to Road Atlanta With Big Kahuna Event
April 20-22, 2012!
AMA Pro Racing is returning to Road Atlanta in 2012 and it's bringing a rich history with it. The Big Kahuna event, which ran at Road Atlanta from 1998-2002, returns to thrill racing fans April 20-22, 2012.
For Tickets Call 303-377-3278 or visit m1powersports.com
Fans can expect to see a two-wheel frenzy with their favorite AMA riders and bikes attacking Road Atlanta's 2.5 miles of swooping hills and thrilling turns at speeds up to 190 mph. AMA Pro racing last raced at the facility in 2010, where fans witnessed Blake Young sweep the National Guard SuperBike doubleheader weekend in dramatic fashion. 

"Road Atlanta has had a storied legacy of terrific top level professional two wheel racing over its 40+ years," said Geoff Lee, President of Road Atlanta. "We have been staying close with AMA Pro Racing in the hopes of being able to strike a relationship to bring their series back here soon. This could not possibly be a better way to do so. We are thrilled to bring the Big Kahuna back to Road Atlanta where it began. With an event of this stature in place again we look forward to more great racing and adding many more years of 'legend and lore' to our motorcycle history at Road Atlanta."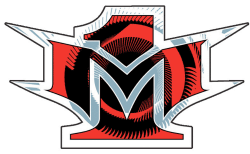 Road Atlanta and AMA Pro Racing will be working in conjunction with M1 PowerSports who will be creating and promoting the event as part of the 2012 AMA Pro Road Racing schedule. The original Big Kahuna events were known for delivering exceptional entertainment value alongside world-class racing by America's finest motorcycle road racing talent, and fans can expect that same Big Kahuna in 2012.
"We are extremely happy to be back at Road Atlanta and bring the Original Big Kahuna Nationals home", said Cameron Gray, CEO of M1 PowerSports.  "Road Atlanta has a special place in our heart and you can expect big things at our event in April.  The staff at Road Atlanta has welcomed us back with open arms and we are ready to start a new chapter in 2012.  M1 PowerSports' goal is to get people to the track!"
In addition to the exciting on track action, fans can expect to enjoy festivities such as stunt show performances and on-track fan laps, a large expo area with merchandise and displays, an open grid walk during opening ceremonies where you can get up close and personal with the riders, free autograph session with all your favorite riders, and much more!
Ticket pricing is being finalized and will be on sale soon at the new M1 PowerSports website. Stay tuned in the upcoming weeks for more information about the new website and ticket sales.