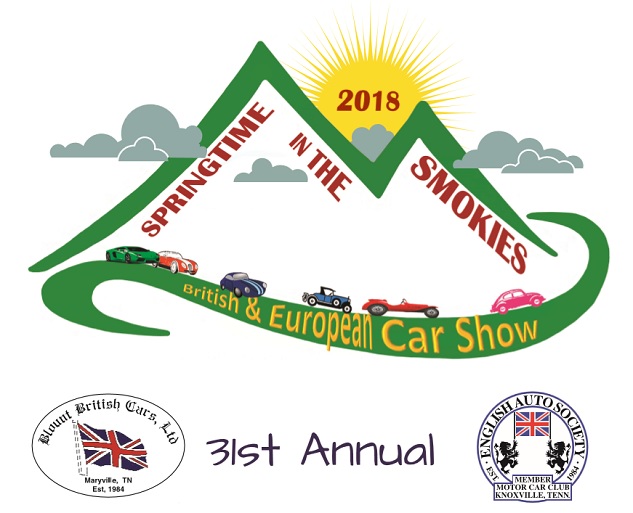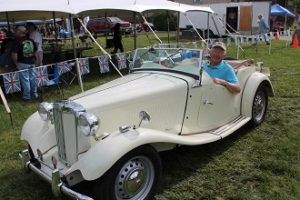 https://blountbritishcars.org/wp-content/uploads/2017/09/charlie_bunnell_a.jpg 330w" sizes="(max-width: 300px) 100vw, 300px" />Day-of-show prices:
$30 registration fee; $20 each additional entry
Save money…pre-register now!
Pre-registration Extended
Register your British or European car or motorcycle by April 22 and join us for Friday night hospitality—free for 2; others, please RSVP and pay $5 per person.
The pre-registrations help us to determine our classes—the more vehicles that pre-register the more classes we will have, increasing your chance of a trophy.
Pre-registration – Click here for pre-registration form.
$25 Pre-registration fee on or before April 22, 2017
$15 each additional entry on or before April 22, 2017
$10 'For Sale' corral per vehicle
$25 Vendor Registration
Saturday Dinner
Adult @ $20 ea
Child (under 12) @ $10 ea
Show T-shirt (limited number available day of show)
S-M-L-XL $16 ea XXL $18 ea
---
See breathtakingly beautiful cars exhibited in the shadow of the Great Smoky Mountains, as enthusiasts come together to proudly provide a show of colorful paint, polished chrome and works of art!
Springtime in the Smokies, the annual gathering of European automobiles and motorcycles, always the second Saturday in May, on the grounds of the Talley Ho Inn in beautiful Townsend, Tennessee. The event draws cars from all states surrounding Tennessee; as far north as Michigan, as far south as Florida, and from many other places in between.
Each year a portion of the proceeds from the show are donated to charities serving local children, selected by each club.
While you're enjoying the car show, relax in the beauty of a Smoky Mountain spring day. Make your visit extra special with a side trip driving the Cades Cove loop, hiking Laurel Falls, stopping by Sugarlands Visitor Center or wading in the Little River at the Wye.
Springtime in the Smokies car show is hosted by a partnership between Blount British Cars, Ltd. and The English Auto Society of Knoxville.
For more information, email spridget@charter.net or EASknoxville@gmail.com.